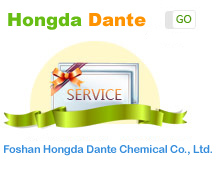 ABOUT US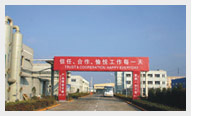 Foshan Hongda Dante Chemical Co., Ltd. is A major domestic manufacturer of fluorescence brighteners, our company was founded in 1986. Over the years, we have been establishing a wide technical cooperation with the Institute of Chemistry, The Chinese Academy of Sciences and Peking University. Applying our rich experiences from researches made with our foreign partners. A high quality fluorescence brighteners used in textiles printing & dyeing, plastic processing, chemical fiber, silk noil yarn and paper making. With a manufactory over an area of 60,000 sq. meters and located in Hangzhou Bay Fine Chemical Park, we produce over 50 kinds of different fluorescence brighteners. We have offices located in major domestic cities. Our annual turnover of the head office had reached 350 million RMB yuan.
Application range of brightening solution:
PVC, PE, PC, PP, PS, PMMA, PBT, ABS resins, adhesives, powder coating,household appliances, film base materials, flexible packing of special articles, shoes, industrial & daily-use film and foam plastic, industrial products and building materials, pipes and fittings, polymer modification, rigid packing, wires and cables.

Mission
------Supplying the world with the most professional Fluorescing whitening agents products and services
Prospect
------Creating the first classic benefit, becoming the world classic Fluorescing whitening agents products manufacturer and supplier satisfied by shareholder, employees and respected by society
Core value
------Customers first, sincerity, win, devotion, cooperation, learning, innovation of performance.

Principle of management
------Customers first, taking care of employees, honesty, be prudent, team-working, learning and innovation, quality, management, high efficient performance, control of costs.
Company culture
------Our aim is: satisfied customers
------We believe in team spirit, devotion, innovation and superior.
------Let us make it whiter, brighter
HongDa believes in faithful cooperation with customers, staff and companies in the same field. We take the market demand as our guider; we take the innovation as our motility; and we create value for customers with high quality products and professional service.

HongDa remembers the quality policy of customer's satisfaction is the goal we pursue at all the time. We are devoted to pursue technological innovation, the highly effective service system, with which we create top-level products and service. To grow with our customers, win and reach a high development together.